Welcome to Part 2 of our 30 favourite books that we read with our girls. If you haven't seen part one make sure you check it out HERE!
16. "The Boy with Square Eyes" by Juliet Snape
One of Mike's favourite books as a child, The Boy with Square Eyes tells the story of a young boy who watches too much television. He then wakes up and has square eyes, and now everything in his world is square! After a visit to the doctor, he recommends lots of activities away from the television. A great story and definitely a great lesson for young children!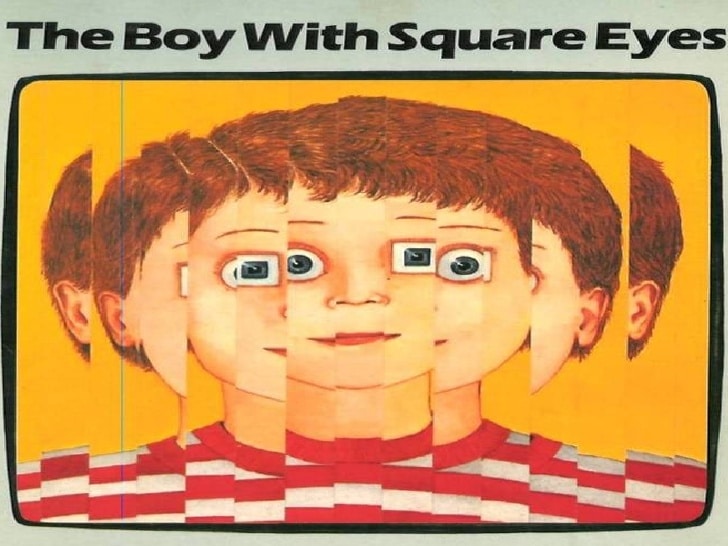 17. "The Cat in the Hat" by Dr Seuss
A creative story that follows a boy and a girl (Sally and Sam) who are bored at home whilst their mum is out. Then a mysterious cat arrives and asks them to play games with him. The cat is up to a lot of mischief and releases from his red box Thing One and Thing Two who are causing even more trouble. There is also a fish who disagrees with cats tricks and worry when mum returns home. Will they be able to clean the mess? What do you think? 😊
18. "The day the crayons came home" by Oliver Jeffers
It's a great book written by "crayons" who are sending postcards to Duncan who is their owner. They feel alone, forgotten and left behind and they want him to find them and give them home once again. It is a sequel to "The day crayons quit" which is a must-read too. It's funny and the illustrations are at their best. There is even a glow in the dark drawing inside too! I enjoy this book and want to read it a lot!
20. "The Koala who Could" by Rachel Bright
Is a story of a frightful Koala called Kevin who doesn't like change. He wants to keep everything the same. Other animals try to encourage him to come down and play with them but he is too afraid. Until the tree that he sits on snaps and with this change Kevin discovers that life can be new and wonderful. It's a lovely moral story with beautiful illustrations.
21. "The Lion Inside" by Rachel Bright
It is another wonderful story by Rachel that teaches you don't need to be big and brave to find your roar. It follows a little mouse who would like to roar but then she discovers that even the smallest creature can have the heart of a lion inside. Once again stunning illustrations and will soon be your little one's favourite book to read.
22. "The nursery Alice" by Lewis Carroll
add
23. "The Paddington Treasury for the very young" by Michael Bond
The beautiful book inside which there are 6 stories about Paddington bear adventures. Our (Hanna's) personal favourite is "Paddington at the Zoo" and "Paddington in the garden". We love reading these classic books and I hope you will love them too.
24. "The Secret Garden" retold by Claire Freedman
One of my favourite films I watched as a child was "The Secret Garden" I also love the original book by Frances Hodgson Burnett but his version is for older children. I, therefore, found an alternative that I could read to Sophie and Hanna. I love the way Claire has retold this beautiful story of Mary who begins to uncover mysteries in the house and also discover the biggest secret of all a garden full of wonders and beauty behind the locked door.
25. "The Tiger who came to Tea" by Judith Kerr
Who doesn't love a little bit of magic? This book provides just that. On an ordinary day, Sophie and her mum suddenly hear a doorbell and at the door, they welcome a tiger who joins them for tea. It's a lovely story with beautiful illustrations. I am enjoying translating this to Polish too for my girls.
26. "The Troll" by Julia Donaldson
"Who's that trip-trapping over my bridge?" said the troll…It's a story about the troll who is desperate to catch the goat and eat it. It also follows pesky pirates who are looking for gold to buy a cookbook and eat delicious fish. As we follow troll and pirates their paths come together but who will walk the plank if any? Very creative story and now on each walk when we see the bridge we check if any trolls are hiding under the bridge.
27. "The Usborne First thousand words in Polish" by Heather Amery
"The Usborne First thousand words in Polish" is a great book if you or your partner speak another language than English to your kids. I speak to girls in Polish and this book has lovely pages full of polish words which you need to find in the pictures. I also believe this book can be purchased in other languages such as French, Spanish, German, Chinese and English too!
28. "We're going on a bear hunt" by Michael Rosen
Who doesn't love a little bit of an adventure? Are you ready to catch a bear? In this story, the family is going through lots of obstacles such as long wavy grass, squelchy mud and dark forest to get to the bear's dark gloomy cave. It is a story that encourages sounds and emotions and I have no doubt it will be a family favourite. You can also sing to a tune and repeat the actions once you and your family are out and about!
29. "Where the wild things are" by Maurice Sendak
"Where the wild things are" is a great short story that focuses on a boy called Max who is dressed in the wolf costume and causing a little mischief. He is then sent to his bedroom without supper. Suddenly Max's bedroom changes into a jungle and Max is sailing away to the iland of the beasts, the Wild Things. Max becomes a king, but is he happy? Will he return home? It's a book from Mike's childhood and one that girls enjoying going back to.
30. "Zog and the flying doctors" by Julia Donaldson
Hanna loves Zog and she loves watching the animated film too. It was our favourite during Christmas last year. It's a sequel to "Zog" and Zog, princess Pearl and Gadabout are flying around helping others when they are ill. One day Pearl notices her uncle castle and decides to stop by. Uncle locks her in the castle as he doesn't believe princesses can be doctors! Princess Pearl is sad, and suddenly her uncle falls ill. Do you think princess pearl will be able to help him? It's a great story that teaches that princesses don't always need to wear a dress but can also follow their dreams and be who they want to be.
So that's it! Our top 30 books to read for 0-5 year old. I wonder whether you found any book on this list as a surprise or maybe you know them all. Nevertheless, whichever book you pick up it will make you and your little one happy. Enjoy those moments as they go by so quickly. Oh and don't forget to take photographs of your kids reading books and you reading to them. This will freeze those wonderful moments and bring lots of lovely emotions in 10, 20,30 years.
Till next time
Ewa x
---
---
You might also like
---